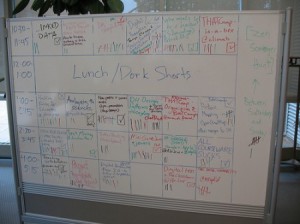 OK, everyone!  It's time to get posting!!
THATCamp HBCU depends upon you to decide what we will be doing in our sessions. Do you want to discuss a theory?  Find common ground? Rant?  Rave?
This is your chance!  You don't need a "finely crafted proposal"–just throw something out there and see what we think!
Fellow THATCampers will comment, suggest, and eventually vote on whether we hold the session.
This is how it works–stolen in most of it's entirety (I changed some dates) from THATCamp Prime website!:
Technical details
Once you are registered, you should receive login information for the site. To propose a session, log in and go to Posts –> Add New. (Note from Michelle: This isn't how it has worked for me!  If you want details about how to get onto the site to post, check out the page on How to Post Session Proposals for more guidance.)
Write your session proposal as a blog post and publish it to the blog. In the first time slot on Thursday morning (6/14), all of us will go over all the Continue reading →