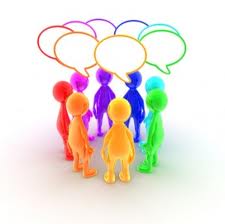 If you are registered for THATCamp and you are registered on the site, you may be wondering how exactly to get onto the dashboard of this WordPress blog, right?
First, go down on the right hand side and find "meta." Click "log in."  Use the log in you set up when you registered.
Now go to any post and click "edit."
This will pull up the page editor for the post. Above that you should see "my sites."
If it says "my sites," just pick this blog from your others and click "dashboard."
If it says "dashboard," just click on that.
This will bring you to the dashboard.
Now go to "Posts" and choose "new."
Please feel free to create as many session proposals as you want.
Also feel free to comment upon the proposals of your fellow THATCampers, helping to pin down exactly what the session will entail.
There are no formal papers at THATCamp HBCU–just collaborative sessions where we share information and everyone participates.
However, if you suggest a session, and it is accepted by the group, you will be asked to facilitate the discussion (of course, you can always say "no" if you want to!).
🙂