By Kenja McCray, Associate Professor of History, Atlanta Metropolitan State College
Several images flash across my mind's eye when I reflect on THATCamp Historically Black Colleges and Universities (HBCU) 2012, which was held at the Atlanta University Center's Woodruff Library, and which was my first.
Overall, I imagine the experience as a gateway which helped provide access to various enriching opportunities. The THATCamp "portal" primarily provided a way for my Atlanta Metropolitan State College (AMSC) colleagues and me to access a professional development opportunity which was both engaging and helpful.
The broader digital humanities provide students access to necessary tools, knowledge, and information via many avenues which assist them to navigate the digital divide and to reach their educational goals while also experiencing personal transformation through exposure to various avenues for enrichment of their personal knowledge. Finally, through interactions with colleagues in THATCamp (HBCU) sessions, I was able to envision digital humanities as a bridge between cultures, thus helping to make the world a much smaller venue for information sharing between seemingly disparate people who might be empowered by processes of developing digital and cultural connections to one another.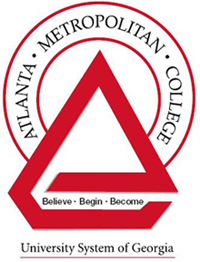 The THATCamp "portal" primarily provided a way for my AMSC colleagues and me to access a professional development opportunity which was engaging. In these tough economic times colleges in the University System of Georgia (USG) faced deep budget cuts. As a result, AMSC had to scale back its financial support for faculty and staff development. In search of personal opportunities for quality, affordable professional development, I was excited when my alma mater, Spelman College, posted THATCamp (HBCU) registration information via a popular social networking web site. Initially, I was worried I would not be able to participate, as AMSC is not an HBCU but it is a predominantly Black institution (PBI).
I knew it was important for me to tap into the opportunity to learn more about the area of digital humanities. This, I believed, would help me better teach my majority-minority United States history students and to help them get access to the latest information and technology. In short, THATCamp HBCU organizers were warm and accommodating. Their unique "unconference" approach gave me an opportunity to help shape the proceedings in a way that was relevant, interesting, and fun.
One area which made THATCamp (HBCU) most relevant to my work was the participants' emphasis on digital humanities as a way to provide access for students. In particular, camp organizer and Clark Atlanta University lecturer, Dr. Michelle Kassorla, pointed out that HBCU [and PBI] students often face efforts to marginalize them because of their race, but technology can be used in many ways as an equalizer. At the very least, minority students should be assisted in any way possible to traverse the digital divide in terms of contact, utilization, and know-how.
Thus, camp participants explored interesting ways to use technology on our campuses. For instance, faculty and staff at Morehouse College suggested that introduction of iPads to the campus would stimulate student use of such technology and could be made financially tenable when hardbound texts are replaced by ebooks and "free" course content accessible online via such platforms as iTunes U.
Additionally, Dr. Kassorla shared a very interesting and fun way to use Zotero to have students "crowd source" a bibliography of resources for any given course or topic. This activity is particularly helpful for (mostly my freshmen) students who find it inconvenient, difficult, or intimidating to find pertinent and scholarly sources in such databases as GALILEO on their own.
Because I teach online courses, I am especially interested in new ways to reach students who rely on distance learning to provide educational access they might not otherwise be able to obtain. Many are homebound due to injuries and disabilities, pregnancy, care-giving responsibilities for infants or elders, lack of resources or time to travel to campus and to libraries because of their busy work schedules. Others have insufficient funds for gaining entrance to certain museums, plays, and other enriching attractions.
THATCamp (HBCU) sessions addressed ways digital humanities could assist in bridging this resource divide in several ways including use of free screen casting sites to give feedback on papers in ways that are easier for some students to comprehend than other formats which might be limited to written text or for those who cannot get to campus to meet in person.
Some presenters suggested using digital storytelling and programs like Second Life to convey important ideas and information related to learning outcomes for the students of this information age. We discussed the reality that they are simply less inclined to read a text book than to seek a short, online, audio/video version of the same information.
My contribution to the conversation about the same educational challenge was to share my use of short video logs or vlogs to address confusing topics in my online classes, which students reported via online survey.
My colleagues at AMSC and I are having conversations and are participating in activities around digital humanities which have continued through our work with virtual field trips to help students access cultural centers that will enrich their growth as a college students and as citizens of our diverse world. One of the goals at AMSC is to demonstrate to students that they should not just "go through college" but that college should "go through them." My experiences with THATCamp (HBCU) and with our work in the area of digital humanities in general is that technology can be used to provide access in myriad ways, some of which have yet to be fully explored.
One gateway that was opened and which calls for more exploration is in the area of digital humanities as cultural "bridges." Specifically, fellow USG professor, Dr. Seneca Vaught, led a sharing session about a project he is working on, which is aimed at connecting rural coastal Georgia communities with people in Sierra Leone.
He was especially interested in empowering people by creating digital and educational access on both sides of the Atlantic. Moreover, his research group is exploring ways people in these parts of the Atlantic world are historically and culturally connected. The interchange with Dr. Vaught highlighted how we can share so much across digital causeways – books, oral histories, family recipes, common vocabulary to broaden knowledge of understudied languages and dialects. The list goes on and on.
Clearly, THATCamp (HBCU) itself was an act of bridging cultures. Learned humanities professors and erudite librarians from all walks of life connected their wealth of knowledge with the expertise of savvy digital technicians and vice versa. The faculty and staff members of several minority-serving colleges and universities connected with their USG colleagues and committed themselves to addressing some of the imperatives of success in today's digital world.
Through the process of crossing bridges, I imagined that, unlike the literal closed doors many of our predecessors faced in the Jim Crow past, technology allows us opportunities to access sites of information and tools for all kinds of success. The portals are open. Let's click and explore.