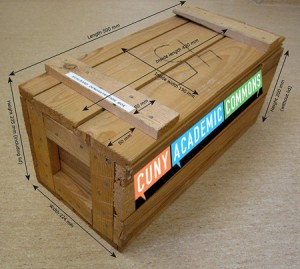 Most of us who are working at HBCU's and small liberal arts colleges find ourselves alone in our quest to use Digital Humanities in our classes, in our research, and in our departmental work.  I would like to suggest the idea of a Digital Commons for HBCUs, where we can work together toward common projects.
Last November, City University of New York announced they would be creating a "Commons in a Box" that would make the creation of a Digital Commons easy to set up.
I would like to talk about the possibility of setting up a commons, and some of the technical and logistical challenges that might be part of such a project.